Charge Up with a Pokémon TCG: Pokémon GO Pikachu Promo Card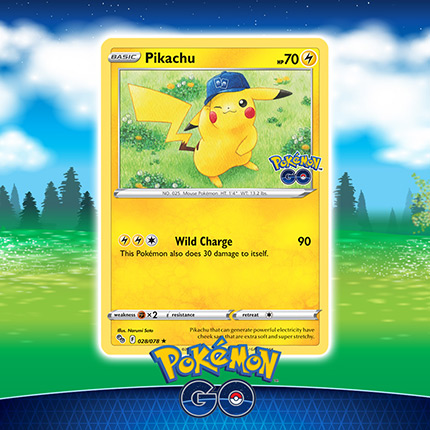 The Pokémon TCG: Pokémon GO expansion offers an
electrifying collision of two distinct and delightful Pokémon games. Fans of
both the Pokémon TCG and Pokémon GO can celebrate this special expansion with a
free promo card featuring Pikachu decked out in a blue Pokémon GO hat! Promo
cards will be available at GameStop, Best Buy, and Barnes & Noble. They'll
also be available in Canada at GameStop, Toys"R"Us, London Drugs, Mastermind
Toys, and Indigo Books.
Don't wait too long—this Pikachu promo card will be available only while supplies last.
Baca juga