Chrono Cross Physical Edition Coming To Asia With English Language Support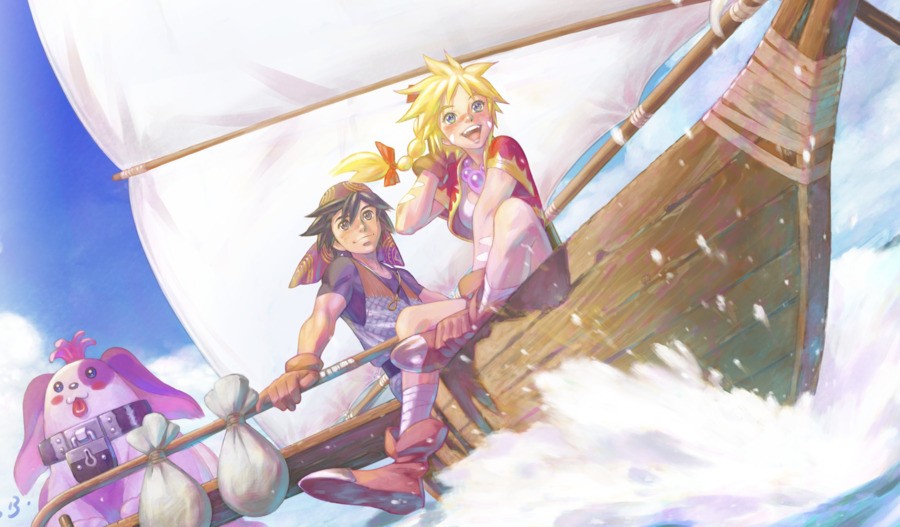 Chrono Cross: The Radical Dreamers Edition is coming soon to Switch very soon – on April 7th, in fact! It'll be available to buy digitally via the eShop, but those hoping for a physical edition may just be in luck.
A physical edition of the game has been announced for Asia, but it will come with support for English, Japanese, Spanish, French, German, and Italian languages, meaning you can play it without furrowing your brow in confusion – yay!
Obviously, the catch is you won't be able to pop into your local and pick up a copy, but pre-orders are now open on PlayAsia, so you can bag yourself a copy if you're quick. Judging from the pre-order page, there doesn't appear to be any extra goodies with the physical edition, and it will cost you a bit more than the digital edition, but this may be a small price to pay to ensure you have a copy you can keep on your shelf forever.
In the meantime, here's a list of features from the game itself:
– 3D models converted to HD
– Refined character illustrations
– Higher-quality background music
– Switch enemy encounters on or off
– Background filter feature
– Battle enhancement features to make combat easier
– Auto-battle function
– Switch between imitation pixel font and HD font
– Change screen resolution
Will you be picking up a physical copy of Chrono Cross, or will you settle for a digital version instead? Let us know in the comments!
,
Baca juga