Pokémon Center × Craft Sportswear Available Now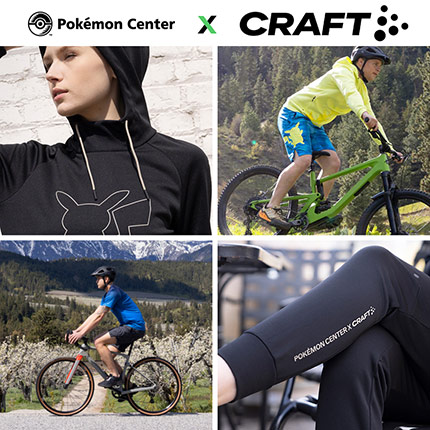 Being a Pokémon Trainer requires strength and commitment, and
the Pokémon Center × Craft sportswear collaboration offers the necessary
motivation to train hard. The Pokémon Center × Craft line includes a full assortment of
innovative apparel that's perfect for adventures across all regions, no matter
the terrain or weather. Pikachu, Gengar, Lucario, and Gardevoir are just a few
of the Pokémon that are beautifully showcased on the line's unique performance
grade T-shirts, tank tops, jackets, joggers, shorts, socks, and more.
Available
now exclusively at the Pokémon Center, Craft's versatile tops, bottoms, and
accessories offer Trainers in the US, Canada, and the UK an opportunity to
prepare for the battles ahead—in style. Whether you're working out solo,
training for the competition, or just hanging out, the Pokémon Center × Craft line
has you covered.
Baca juga