Take the Advanced Challenge on Pokémon TV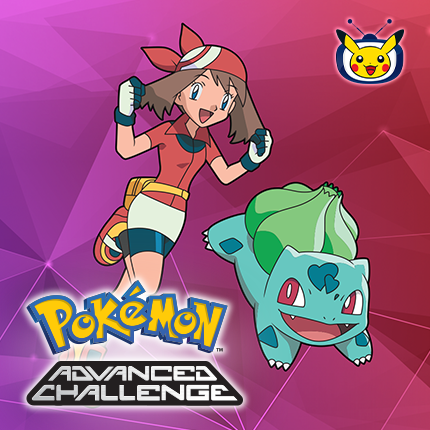 Ash, May, Brock, and Max still have plenty to explore in the
Hoenn region, and their journey continues in the seventh season of Pokémon the Series, which arrives on
Pokémon TV this Friday. In Pokémon:
Advanced Challenge, Ash is
determined to earn more Gym Badges, while May enters more Pokémon Contests in
the hope of winning Contest Ribbons. Luckily, our heroes have new Pokémon
friends like Torkoal and Bulbasaur by their sides to help them achieve their
goals. It's not all fun and games, though—Team Magma and Team Aqua have their
own nefarious plans in motion, and they don't care who gets in the way! Our
heroes will have to work extra hard to help save the day.
When you tune in to watch Pokémon: Advanced Challenge, remember to load up the
newly updated Pokémon TV mobile app to enjoy these classic episodes on the
go!
Also Read